Hostaria Verona 2018
Tue 02 October 2018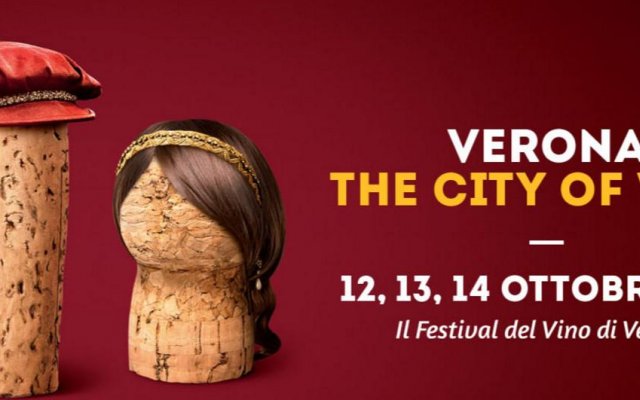 Hostaria represents the Wine Festival which celebrates the wine excellences in Verona.
The 4th edition of the event takes place from Friday 12th to Sunday 14th October. People can enjoy the wine tastings among the most beautiful and famous squares, streets and bridges of the city. More than 30 wineries are representatives of the wine excellences of the province. Last year Hostaria hosted wines from other regions such as Abruzzo, Friuli Venezia Giulia, Lombardy, Piedmont, Tuscany and Trentino. More than 200 different wines can therefore be tasted. Moreover, a selection of beers is offered for those who are enthustiastic about. Wine tastings will be accompanied by typical local products.
Hostaria is not only dedicated to the wines but it also embraces art and culture. Art exhibitions and conferences are held by internationally renowed writers and directors. Laboratories and guided tours will be organized for those who want to discover the city of Love.
Recchia winery is pleased to inform you that it will take part in Hostaria, which is considered to be one of the most important event in Italy dedicated to the wine. We will wait for you at Portoni Borsari in order to let you taste the following wines that we have chosen for you:
- Valpolicella Doc Classico Superiore Masùa di Jago: the red Valpolicella wine characterised by a strong character and a natural elegance with pleasant fruity and spicy flavours;
- Le Muraie Valpolicella Ripasso Doc Classico Superiore: the second fermetation of this Ripasso della Valpolicella takes place on the skins of Recioto, the Valpolicella dessert wine. As a result, this wine presents a good structure, it is smooth and round in taste;
- Amarone della Valpolicella Docg Classico Masùa di Jago: this Amarone della Valpolicella is appreciated for its natural freshness and and the fruity flavours that are expression of ots young taste.
Don't miss it!!
For any further information contact us here!